Carlson & Company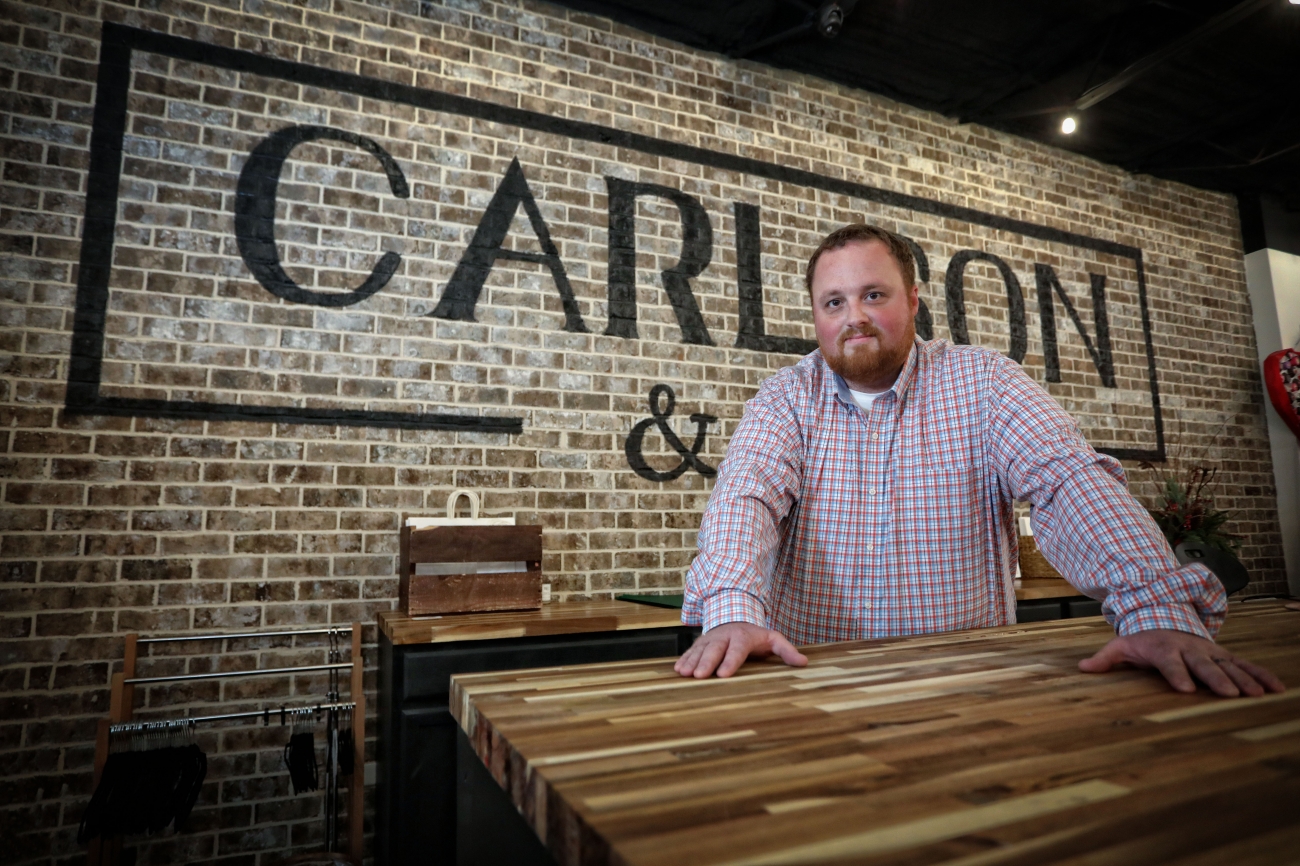 James Carlson is a serial entrepreneur with a can do attitude and a real passion for business and community. When James isn't running one of the five businesses that he owns and operates with his wife Liz, he can be found volunteering his time serving on the boards of the Effingham County Chamber of Commerce, Cure Effingham, Effingham Hospital Foundation, American Heart Association, and the March of Dimes.
"I think networking is the biggest thing. I think getting out in the community, speaking to people and getting to know them is important," says James. "It's not always about that dollar," he notes about being successful in business, "you really need to focus on building long term relationships with the people around you." Over the years he has really seen how the community comes together and embraces a new business, and supports them through the vulnerable start up period. He likes doing business in his hometown where he knows people are in his corner, and want to see him and his businesses succeed.
Starting with a landscaping business in 2006, James honed his skills as an entrepreneur while coordinating three grounds crews. When presented the opportunity to purchase a local florist shop in 2010, he jumped at the chance to expand and diversify his business interests. "I am always thinking about ways that I can add to what I am already doing," says James. "I am always thinking about how I can take things one step further." That is exactly what he did in 2012 when he founded Carlson's Premier Events to capitalize on weddings and events. Early on, the events company focused on floral arrangements, rentals, and setup and cleanup of large-scale events. "That's kind of where our company exploded – we realized that our clients were interested in turn key events." He said, "From there we started adding services like tuxedo rentals and parking attendants. I thought, how could we capitalize on everything?"
In 2018 James completed a major renovation to a historic building in downtown Springfield turning a vacant building into a much needed, upscale event venue for weddings, banquets, and large meetings. Shortly after opening The Local on Laurel, James purchased another building in downtown Springfield and completed renovations to transform this former furniture store into a 25,000 square foot mixed-use facility. The new building is the headquarters for Carlson & Company, which serves as the parent company for the new retail store, florist, event planning company, and event facility bookings. "This new building downtown has allowed us to streamline our business operations as well as add new products and services for our clients." James says, "Folks have really enjoyed coming in and browsing in our new retail store, and the arranging classes we are now offering through the florist are a big hit." James has a few more surprises up his sleeve for Carlson & Company, which should be made public over the next few months.
James is a true visionary who is changing the face of downtown Springfield one building and one new idea at a time.