Choose Effingham
---
Georgia State Outline with Star icon
Available Sites
8,500+ acres of industrial property offering class I rail connections, industrial grade utilities, and immediate interstate access
Train Tracks icon
Rail Connectivity
CSX and Norfolk Southern provide direct intermodal connections from the Port of Savannah to the nation
Port of Savannah
Industrial sites as close as 10 miles from the Port of Savannah's main gate offer a lower drayage rate and multiple truck turns per day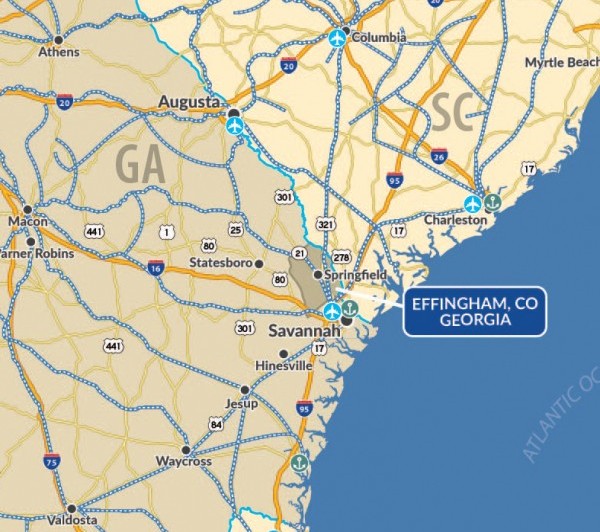 Interactive Maps
Effingham County, Georgia, is located within minutes of Savannah, and grants easy access to the Georgia Ports Authority and Savannah International Airport.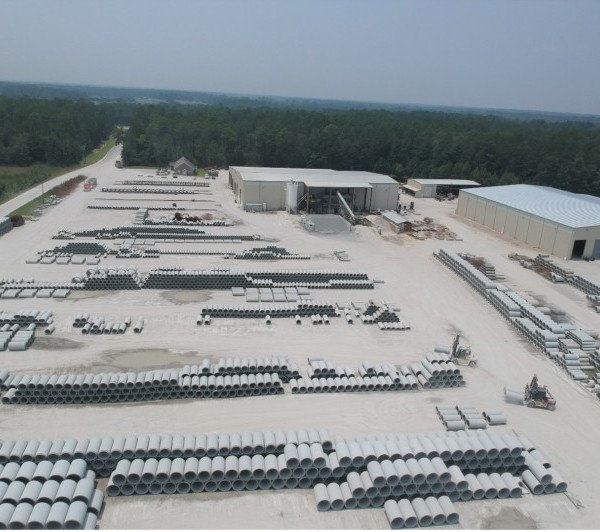 Diamond Concrete Products Recognized as Part of National Concrete Pipe Week
Rincon, GA - Concrete pipe is an essential component of stormwater infrastructure that is used in site development and transportation projects. Effingham County's Diamond Concrete Products is a...
Effingham County

Workforce
---
34
Post Secondary Degree Or Higher
61.7
Between The Ages Of 18-64
328,000+ workforce within 45 minutes - 4,000+ veterans exit the military annually - 62,000+ enrolled in higher education