AeroDynamic Aviation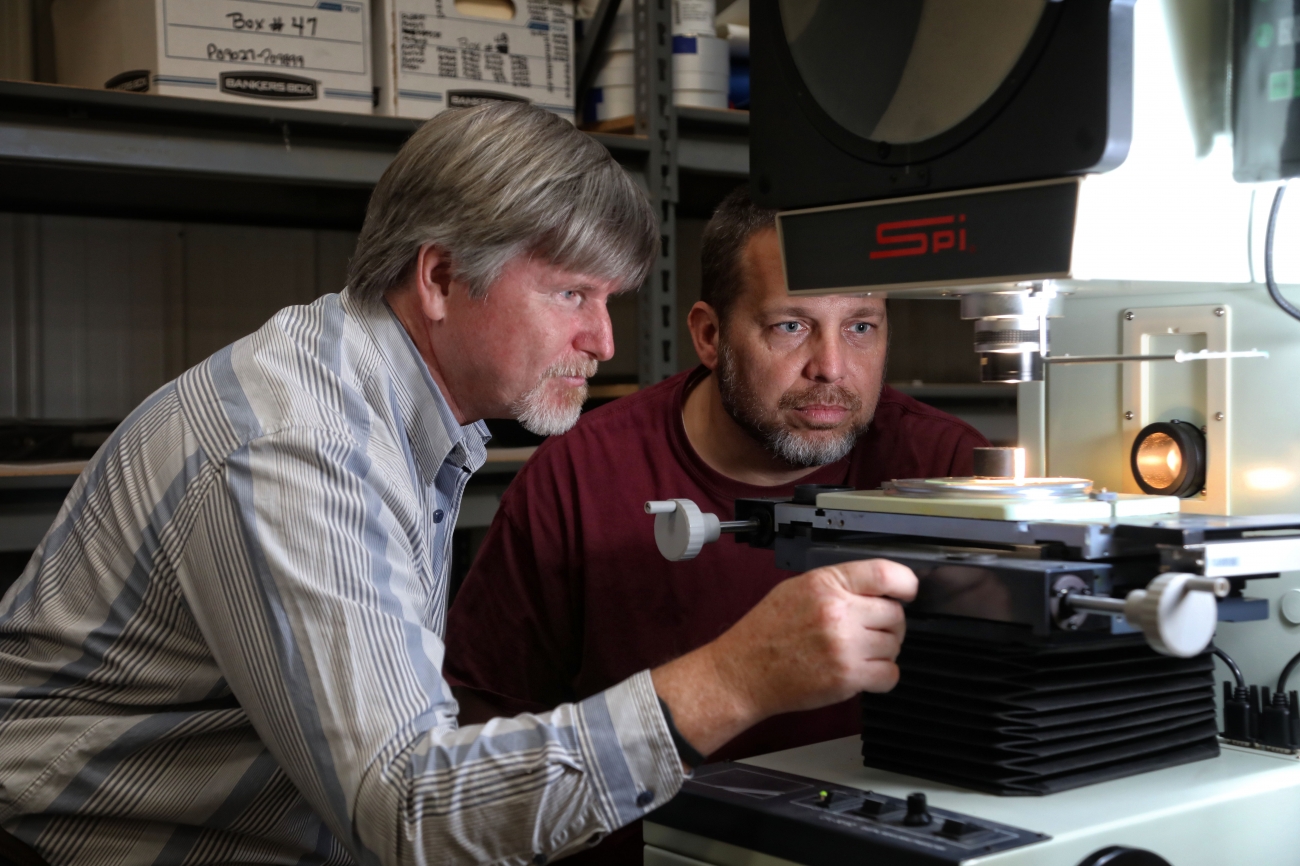 Thinking outside the box. Seizing an opportunity. Taking a risk. These are the actions that define the entrepreneurial spirit, and is exactly what Chris Burnsed and Johnny Garmon did when they founded AeroDynamic Aviation, Inc. in 2014. Following the announcement of a new product line by a large, regional luxury aircraft manufacturer, Burnsed and Garmon stepped out in faith and took a risk. This announcement generated an opportunity to supply interior parts for the new aircraft.
"We gambled big in the first year," Garmon said. "We borrowed from savings, 401K, and credit cards to get the business off of the ground." Burnsed and Garmon bought out a small operations and began with 9 employees and 3 machines. The goal was to fill a specific gap in the market, and not cannibalize on any existing industries in the region that were already producing parts for this major manufacturer.
The company has grown organically, adding employees and machines as sales increased, and AeroDynamic reached 42 employees and 10 machines in their original 9,000 square foot facility. "We've always focused on hiring good people who share our values," says Burnsed. "If someone has the right attitude and a good work ethic we can train them on the technical skills necessary to make our products." Hiring good people is a priority at AeroDynamic, and they take care of the people that make up their team. Garmon said, "over time we have been able to add benefits for our employees that are competitive with what larger employers in the area offering." Burnsed and Garmon take great pride in their employees first mindset, and believe that this has been and will continue to be the key to their long term success.
Garmon, who serves as the company's chief analytics officer, says that they have grown every year since startup, well beyond their initial expectations. Having maximized the layout at their existing facility, Burnsed and Garmon began exploring options for a new, larger facility in late 2018. The pair wanted to find a place that would not only meet their current needs, but also allow for additional future expansion. "We wanted to find a site that would allow us to continue to grow progressively over time," says Burnsed. "We didn't want to have to go through this process again in a few years if things continue to go well."
The new site, which is located just north of Springfield on US Highway 21, is almost 18 acres and will accommodate the new 40,000 square foot facility with ample room for expansion. The new facility layout will allow for much greater efficiencies in the manufacturing process and improve workflow. A 5,500 square foot office will also create a welcoming environment for both customers and employees. The new facility is scheduled to open in the summer of 2021, and will allow AeroDynamic to scale up to 75 employees and add more machines in the first few years. "The new facility would allow us to comfortably have up to 150 employees, and add additional production capabilities in the future," says Garmon.
When asked about their decision to stay and grow their business in Effingham County, Burnsed replied, "I was born and raised in Effingham County. I have always wanted to support our local businesses, people and schools." Garmon also commented, "the schools in the area are a huge asset for talent. There is also a local network of businesses that are knowledgeable in our industry which provides an opportunity to share ideas and information to help us better serve our customer."
Burnsed and Garmon both agree that they have something special here and look forward to seeing what the future holds for them in Effingham County.