Representatives from Sewon Group Visit Effingham County in Preparation for New Plant
June 26, 2023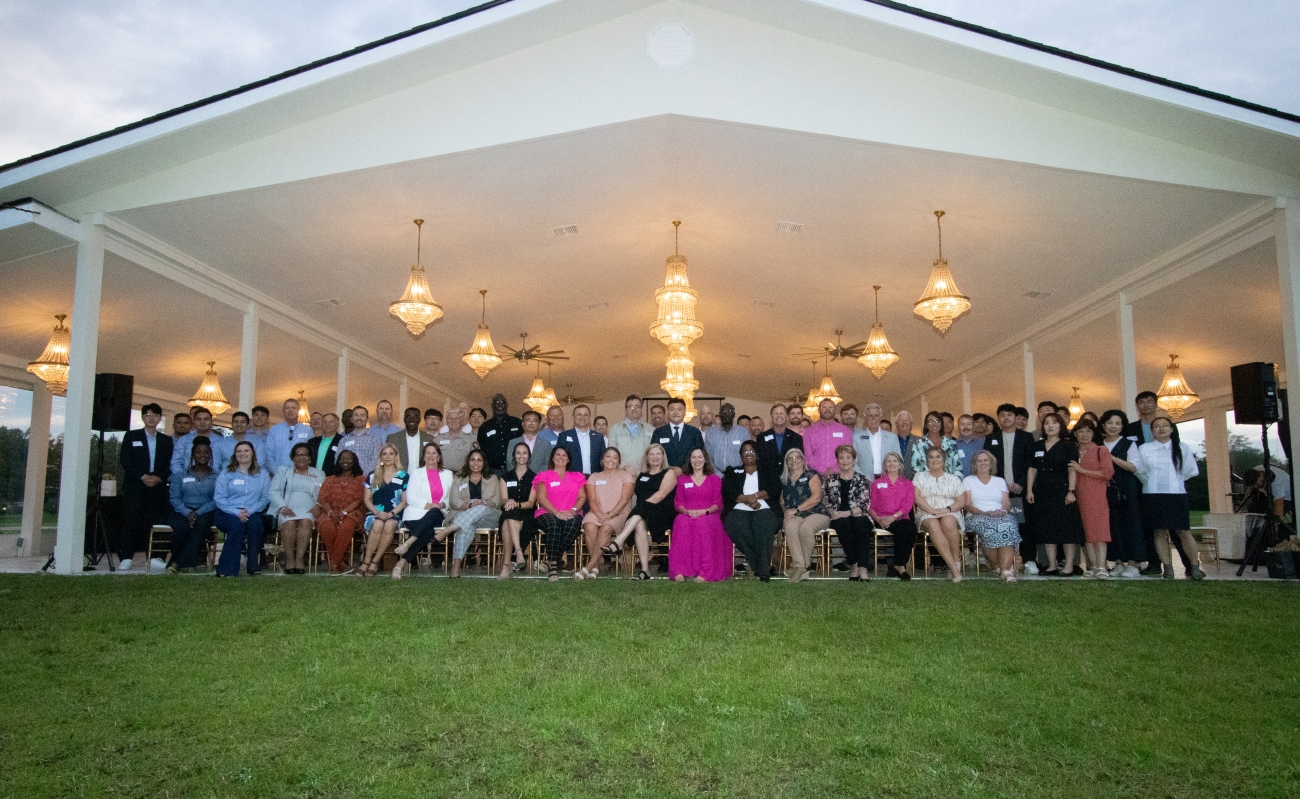 Rincon, Ga. – A delegation from Sewon Precision Industry's offices in South Korea and Sewon America in LaGrange, Ga. visited Effingham County last week to make connections in the community and discuss plans for construction of the new plant, which will manufacture electric vehicle parts for the Hyundai Motor Group Metaplant in Bryan County.
The delegation of thirty people, including Sewon Vice Chairman Eugene Kim and Sewon's "Latent Heroes", arrived in Rincon June 19. The Latent Heroes is a group of individuals from across Sewon's seven facilities in South Korea who have been identified as having growth potential within the company. These Latent Heroes were honored by Sewon and rewarded with a trip to visit Sewon's new facility site in Effingham County, as well as their existing facility in LaGrange, Ga.
The group kicked off the visit with a dedication ceremony for the plant's address, 1000 Sewon EV Road. They also met with the City of Rincon, the Effingham County Board of Commissioners, and representatives from the Effingham County Industrial Development Authority, Hyundai Motor Group Metaplant America, Evans General Contractors and Savannah Technical College.
At Savannah Technical College, the company signed a Memorandum of Understanding, which established that the college would develop curriculum and training that would specifically create a pipeline of talent prepared to work in Sewon's facility.
"I am very happy to have the honor of joining the future of Sewon America's Rincon plant together with Savannah Technical College with the signing of this MOU," said Sewon America Vice Chairman Eugene Kim. "Together we will prepare talented individuals who possess a deep understanding of manufacturing and our company."
On June 21, Sewon sponsored a community appreciation dinner at Chateau 1800, introducing themselves to community leaders, first responders and representatives from local hospitals and schools. The dinner began with a presentation that showcased the new technologies that would be incorporated into the facility in Rincon and concluded with the presentation of $10,000 donations to Savannah Technical College, Effingham County Board of Commissioners, the City of Rincon and the Effingham County School District.
"Business partners are instrumental to the success of our school district. It was delightful to spend time and get to know Vice Chairman Kim and representatives of Sewon last week at their community appreciation dinner," said Dr. Yancy Ford, Superintendent of Effingham County School District. "We are thankful to Sewon for their generosity, and we look forward to working with them as a business partner."
Brandt Herndon, CEO of the Effingham County Industrial Development Authority added, "It is great to see Sewon's leadership make the effort to plug into our community and give back. This is a testament to the type of outstanding community partner they will be once their facility is operational."
The new Sewon facility located off Old Augusta Road is scheduled for completion in late 2024 and will result in over $300 million in private investment and 740 higher skilled jobs in Effingham County.