MERCHSOURCE, LLC OPENS NEW DISTRIBUTION FACILITY IN EFFINGHAM COUNTY
October 17, 2022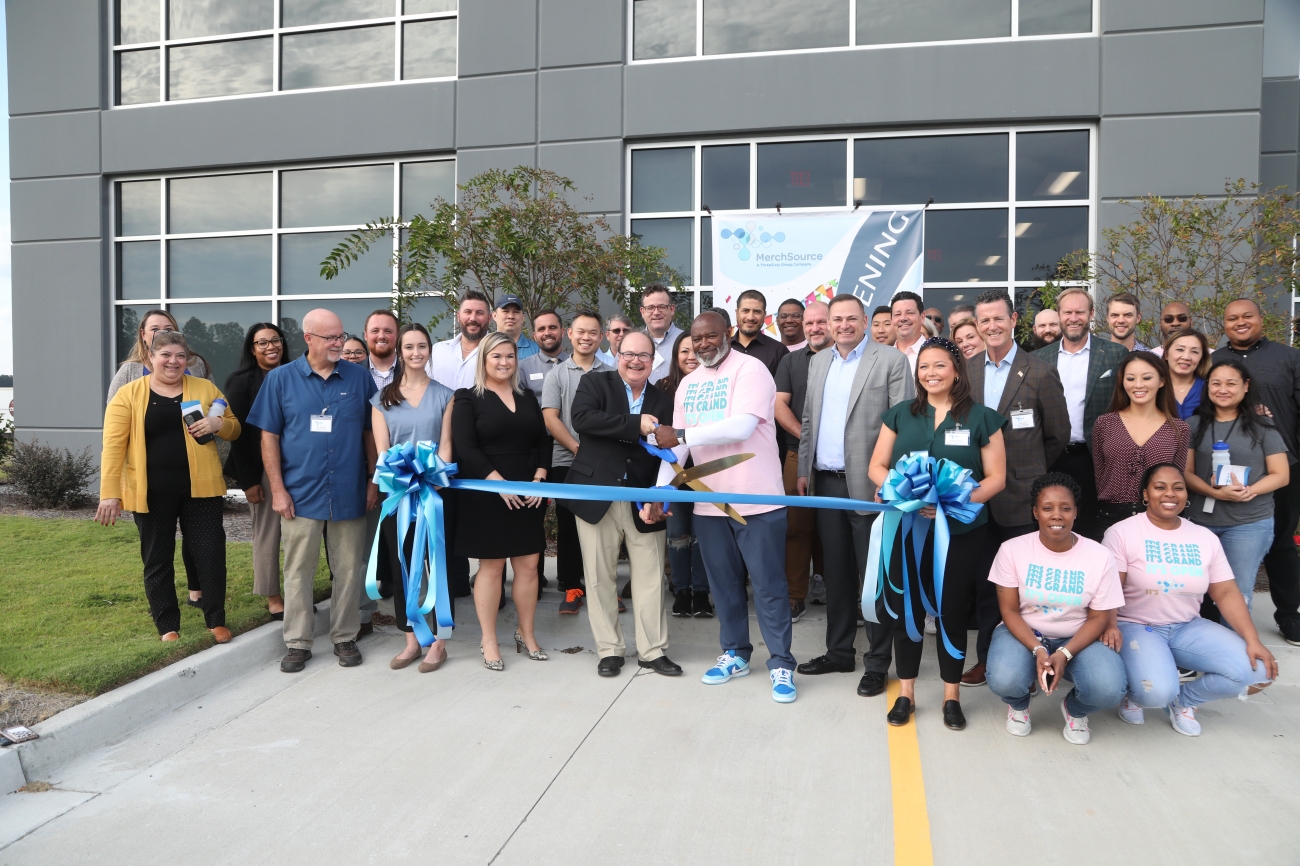 Bloomingdale, GA – MerchSource, LLC, a ThreeSixtyGroup Company, held a ribbon cutting for their new 518,000 square foot distribution facility in Effingham County, Georgia.
This new facility, located in Savannah Portside International Park (SPIP) off of Interstate 16 will allow MerchSource to continue serving as a full-service, vertically-integrated supplier to major retail brands including FAO Schwartz, The Sharper Image, Discovery, and Vernado.
MerchSource began operations at this facility in July of this year, and immediately began working on plans to expand the facility to 1.1 million square feet. The expansion, which is scheduled to be completed by the end of 2022, will bring the total investment in Effingham County to $76.3 million and will allow for the creation of 90 new full time jobs.
"After more than a 12 month search involving internal resources and external consultants, MerchSource chose Effingham because of their proximity to the Port of Savannah, their pro-business attitude and approach, and the availability of skilled labor within the market," said Victor Dunn, Director of Operations of MerchSource, LLC. "Effingham was chosen over several other locations located up and down the East Coast."
Panattoni Development Company, headquartered in southern California, worked in collaboration with the Effingham County Industrial Development Authority to develop and market the site at SPIP. Site selection efforts were led by Mike Chambers at NAI Brannen Goddard, in partnership with Tony Green at the Georgia Department of Economic Development, Georgia EMC, and the Georgia Ports Authority.
"By partnering with local communities and private sector stakeholders, my administration is working to bring unprecedented levels of new jobs and opportunity for hardworking Georgians all across the state," said Governor Brian Kemp. "Georgia's robust logistics network, including one of the fastest growing ports in the nation in Savannah, connects companies and communities to markets around the world. I am confident MerchSource will find success for years to come through this prosperous relationship with Effingham County."
About MerchSource, LLC
MerchSource ideates, designs, sources and distributes consumer products to the nation's largest retailers. MerchSource has developed long-standing multi-department retail relationships based around its diverse product line — which includes toys, electronics, home décor and many other categories. From its design and development headquarters in Southern California, MerchSource crafts from-scratch industrial designs and best-in-class packaging. Using its diverse brand portfolio, MerchSource builds successful cross-category programs that can be found throughout major retailers nationwide. With its large-scale Asia operation (with offices in Hong Kong and throughout China), MerchSource is one of the only major retail suppliers to own and control its sourcing capabilities. As a full-service, vertically-integrated supplier, retailers rely on MerchSource as a key vendor and a trusted sourcing partner.
###