Leading Knitting and Craft Yarn Company Lion Brand Yarn to Open State-of-the-Art Distribution Center in Savannah
January 13, 2022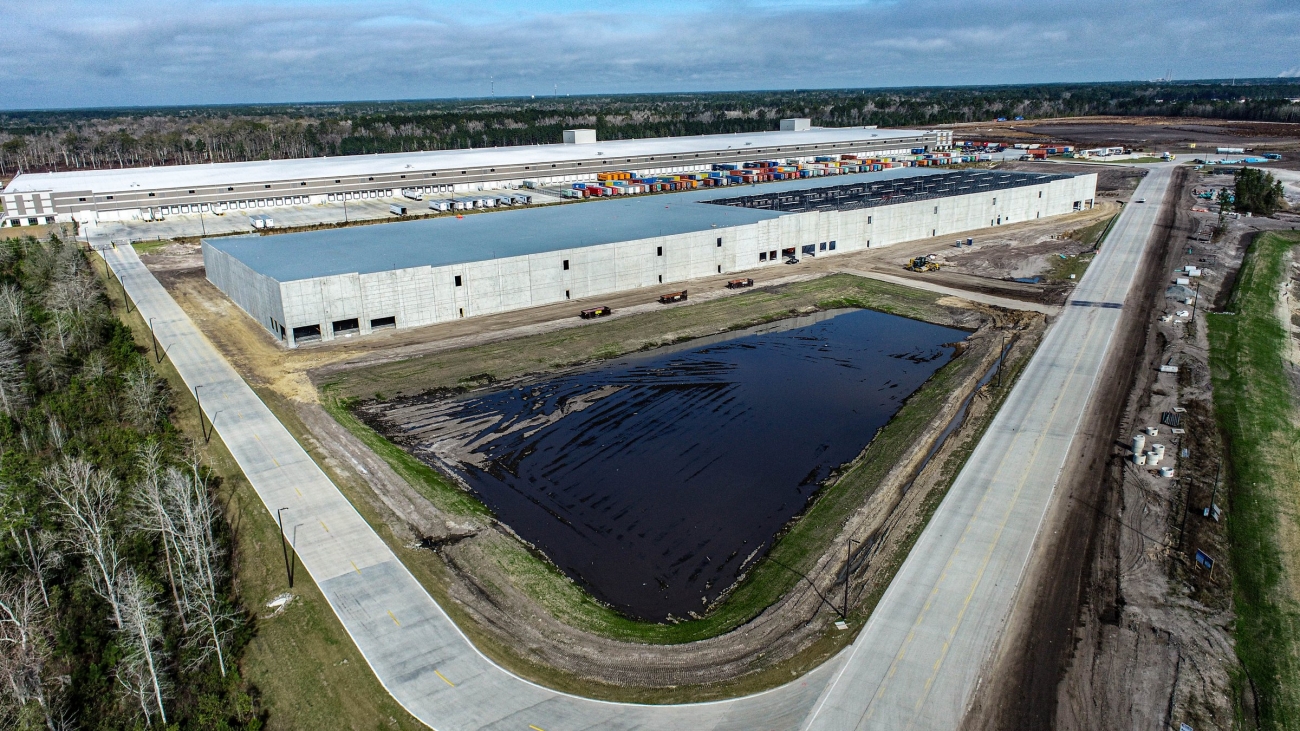 SAVANNAH, GA – The Broe Group's Savannah Gateway Industrial Hub (SGIH) announced the addition of its newest tenant in the 2,600-acre industrial park. Lion Brand Yarn's new 314,000 SF, build-to-suit Savannah facility will be a state-of-the-art distribution center enabling product distribution to major retailers and consumers across North America and other international markets.
"Lion Brand Yarn is a great addition to Savannah Gateway and Effingham County," said Broe Real Estate Group Senior Vice President Sean Fitzsimmons. "The park's multi-modal transportation efficiencies and proximity to the Port of Savannah create the ideal environment for import and export operations and we are proud to welcome a much loved, family-owned company with such deep roots."
Beloved since 1878, Lion Brand Yarn is a leading globally respected knitting and craft yarn brand distributed across the United States and other countries. The fifth-generation family-owned and managed business has long-established and trusted industry and consumer relationships. The new facility will enhance customer service levels and better accommodate future distribution expansion.
"Consumer and industry interest and engagement in the knitting and crochet category are at an elevated level," said Lion Brand Yarn President and CEO Chris Mills. "Lion Brand Yarn 'makers' have a deep personal attachment to their knitting and crochet projects and the purpose behind their work; hence, readily available product access is extremely important. The Port of Savannah and SGIH provide an efficient and reliable product flow that will well serve this fast-growing need."
Lion Brand Yarn's new facility brings the total park development to 1.3 million SF with an additional 1.125 million SF under construction.
"Lion Brand Yarn's opening operations in Georgia is yet another example of our ports helping the state attract high-quality jobs to Georgia," said Georgia Department of Economic Development Commissioner Pat Wilson. "Many thanks to Lion Brand Yarn for their commitment to Effingham County."
To keep pace with sustained park demand and unprecedented growth at the Port of Savannah, an additional 790,000 SF building and a 335,000 SF building are in active development. The speculative buildings and several million square feet in planning provide rail-served and non-rail options for distributors and assembly operations.
"Lion Brand Yarn's distribution center opening is a perfect fit for SGIH and Effingham County," said Effingham County Industrial Authority CEO Brandt Herndon. "We continue to see strong interest in Effingham's location, talent and cost of doing business and we are pleased to work with our partners at Broe Real Estate Group to develop Savannah Gateway while building a strong local community."
About Lion Brand Yarn Company
Lion Brand Yarn Company is a cutting-edge fifth-generation, family-owned business, and since 1878, one of the leading innovative marketers of knitting and craft yarn in the United States and other countries. Lion Brand yarns and accessories are sold online at craft specialty chains, discount chains, and independent shops. More than 80 different types of yarn are available for purchase on LionBrand.com.