Gov. Kemp: Bradshaw Home to Create More than 230 Logistics Jobs in Effingham County
July 25, 2023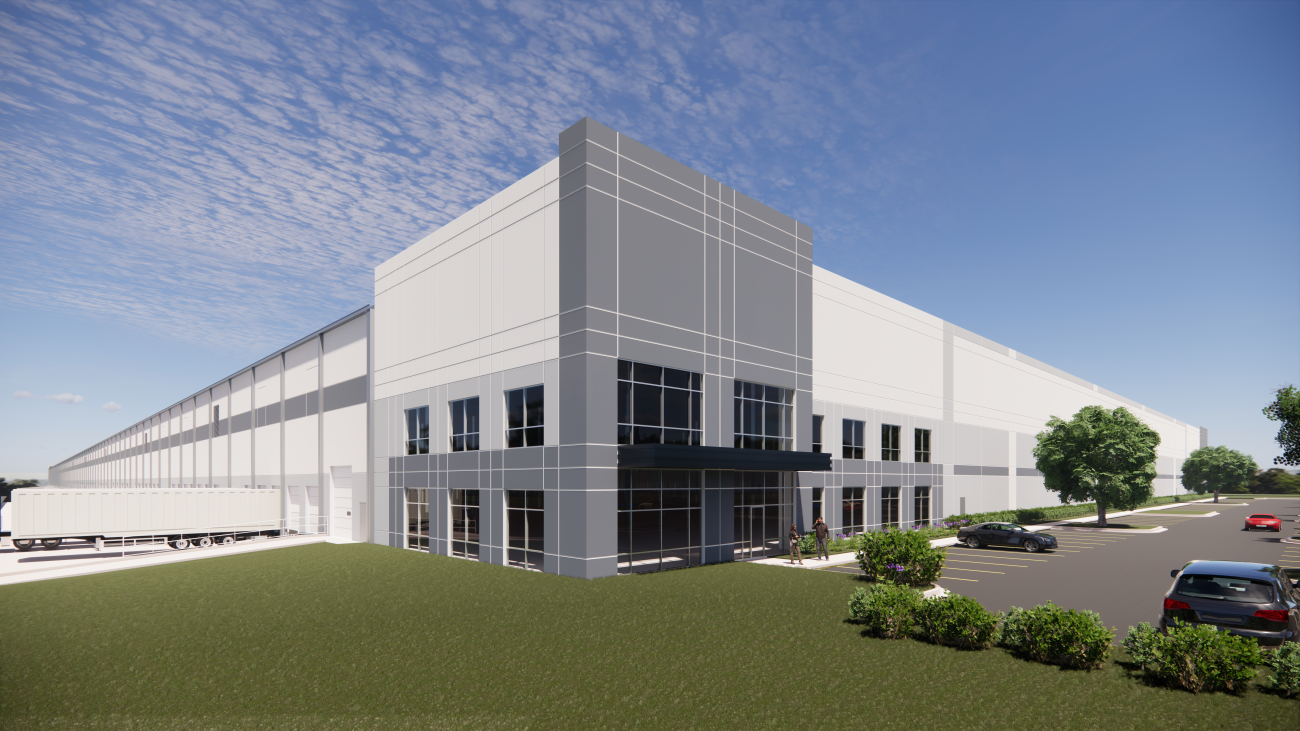 Atlanta, GA – Governor Brian P. Kemp today announced that Bradshaw Home, a leading designer and marketer of kitchen and cleaning products, will build a new distribution center in Effingham County, creating more than 230 new jobs.
"As the No. 1 state for business, Georgia's robust infrastructure and workforce continue to attract industry leaders such as Bradshaw," said Governor Brian Kemp. "Our focus on creating good jobs for hardworking Georgians continues to lead to opportunities such as the ones Bradshaw Home is creating in the Peach State."
Bradshaw Home's product portfolio includes kitchen tools, gadgets, bakeware, cookware, food storage, and cleaning products marketed under brands including GoodCook®, Casabella®, and Evercare®.
"We are proud to welcome Bradshaw Home to Effingham County," said Speaker of the House Jon Burns. "Georgia's strong economy and business-friendly environment continue to make us the envy of the nation. I want to thank all the local public and private sector partners, particularly the Effingham County Industrial Development Authority, as well as our outstanding team at the Georgia Department of Economic Development for their work in making this announcement possible. Our General Assembly is proud to partner with Governor Brian Kemp in our on-going efforts to bring opportunity and prosperity to every community in Georgia."
"More than 75% of Bradshaw's customers are east of the Rocky Mountains, 55% are east of the Mississippi River," said Bradshaw CEO Tony Hair. "By opening an East Coast location, we expand our distribution network to more effectively service customers while significantly reducing freight miles to transport our products – a win-win for both retailers and the environment."
Bradshaw will partner with NFI to operate the new facility. With over 90 years of supply chain expertise, NFI offers a strong presence in Savannah with warehouses and transload facilities, as well as dedicated and port drayage terminals throughout the area. NFI recently partnered with the Georgia Ports Authority to build a brand new transload facility at the Garden City Terminal, set to open this year.
"The exponential growth of the Savannah port market has been remarkable," said William Mahoney, Chief Commercial Officer at NFI. "East Coast ports enable shippers to diversify their port strategy and reduce the shipping time to major metropolitan areas. Our relentless dedication to efficiency, innovation, and customer service has enabled us to partner and develop solutions with customers like Bradshaw Home."
Bradshaw Home's new 1.2-million-square-foot facility, located at the Savannah Portside International Park near Meldrim, is projected to open in November. The facility will be hiring for various positions, including forklift operators for loading and unloading, material handlers for kitting, warehouse operation leads, and more. Those interested in learning more about the roles can submit their information at www.nficareers.com/savannah.
"We are pleased to welcome Bradshaw Home to our community," said Matt Saxon, Chairman of the Effingham County Industrial Development Authority. "We owe a special thanks to our development partners at Panattoni Development Company for their investment and helping attract world-class companies to Effingham County."
"Bradshaw Home's new facility is the perfect location from which to reach domestic markets spanning from Dallas to Chicago," said Griff Lynch, Executive Director of the Georgia Ports Authority. "Georgia is positioned at the center of a logistics network featuring 35 weekly containership calls, Class I rail service from CSX and Norfolk Southern, and unsurpassed interstate connectivity."
Senior Regional Project Manager Dorie Bacon represented the Georgia Department of Economic Development's (GDEcD) Global Commerce team on the project in partnership with the Effingham County Industrial Development Authority and Georgia Ports Authority.
"Counties near the Port of Savannah are experiencing unprecedented growth, attracting companies with national and global footprints like Bradshaw Home," said GDEcD Commissioner Pat Wilson. "The region around Savannah has an impressive industry mix, with recent wins ranging from automotive to logistics. Effingham County and the Georgia Ports Authority have actively pursued a variety of industries to create a strong local economy."
About Bradshaw Home
Bradshaw Home, headquartered in Rancho Cucamonga, California, markets a wide assortment of kitchen tools, gadgets, bakeware, cookware, food storage, and cleaning products marketed under brands including GoodCook®, Casabella®, and Evercare®. Bradshaw maintains the number one market share for kitchenware in grocery stores, currently distributing in more than 100,000 retail store outlets in North America. Learn more at www.bradshawhome.com.
About NFI
NFI is a fully integrated North American supply chain solutions provider headquartered in Camden, New Jersey. Privately held by the Brown family since 1932, the company generates more than $3.9 billion in annual revenue and employs over 16,800 associates. By 2023, NFI will operate a 100% zero-emission drayage fleet. The company's business lines include dedicated transportation, warehousing and distribution, eCommerce fulfillment, brokerage, transportation management, port drayage, intermodal, global logistics, and industrial real estate. For more information about NFI, visit www.nfiindustries.com or call 1-877-NFI-3777.