Effingham County Seniors Complete Inaugural Workforce PhD Program at Effingham College & Career Academy
May 21, 2021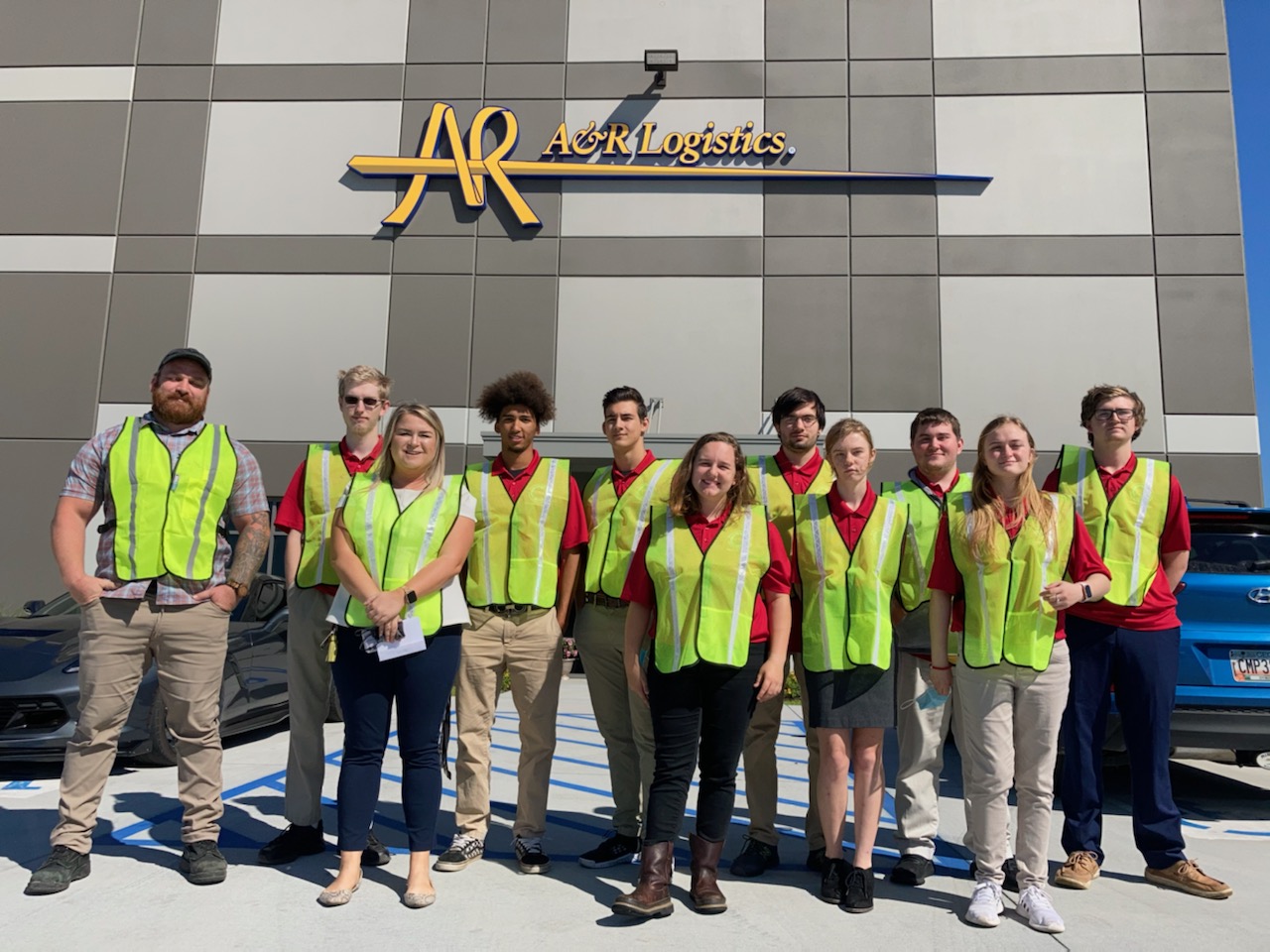 Several Effingham County seniors seized the opportunity to prepare themselves for the workforce following their graduation in May.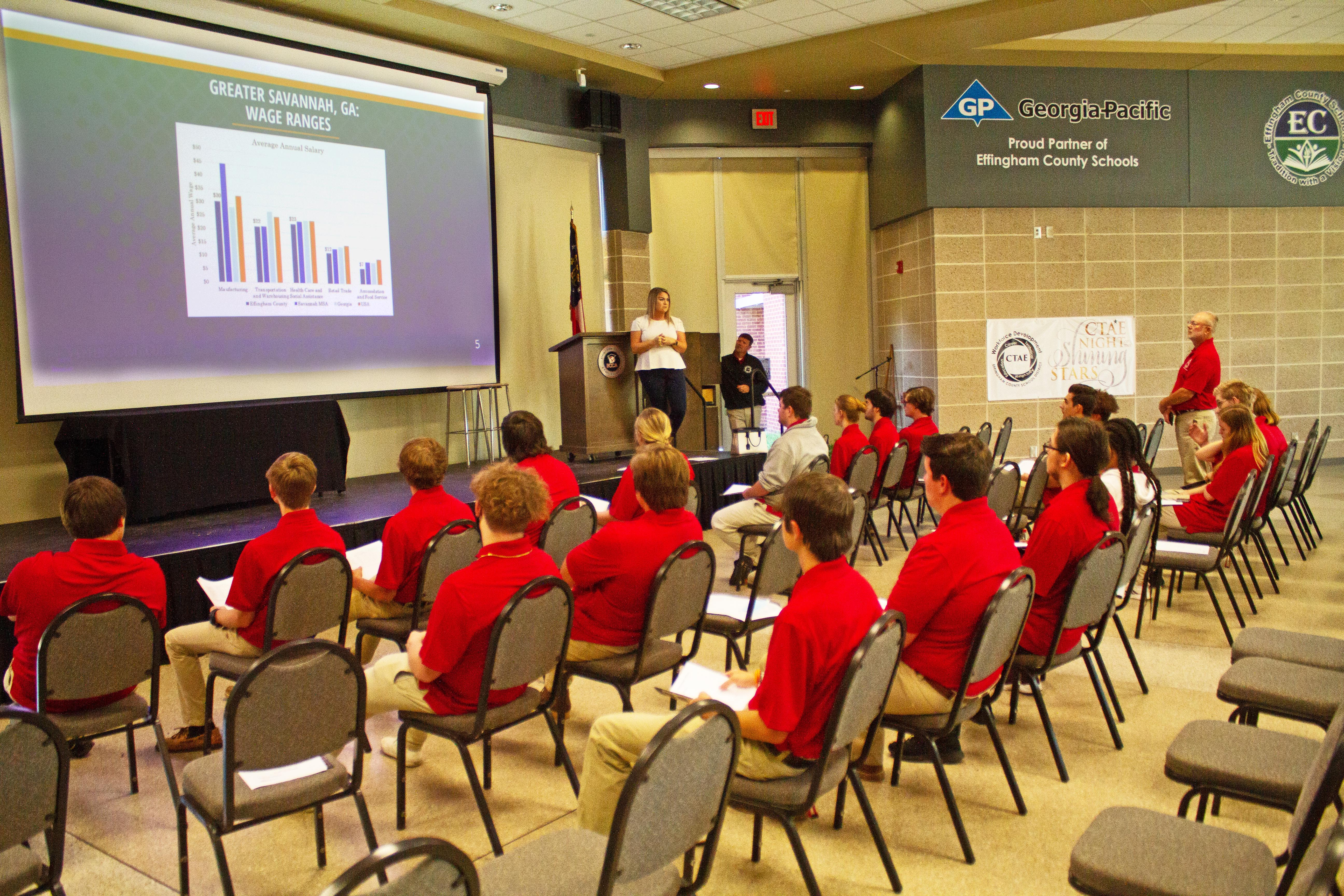 The Effingham College and Career Academy (ECCA) worked in partnership with the Effingham County Industrial Development Authority (ECIDA), Savannah Technical College, and area industries to execute the very first Workforce PhD program for graduating seniors. The four-session program is designed to teach students entering the workforce about soft skills in the workplace, personal finance and budgeting, resume building and interview etiquette, and provide a first-hand look into industrial working environments through industry tours.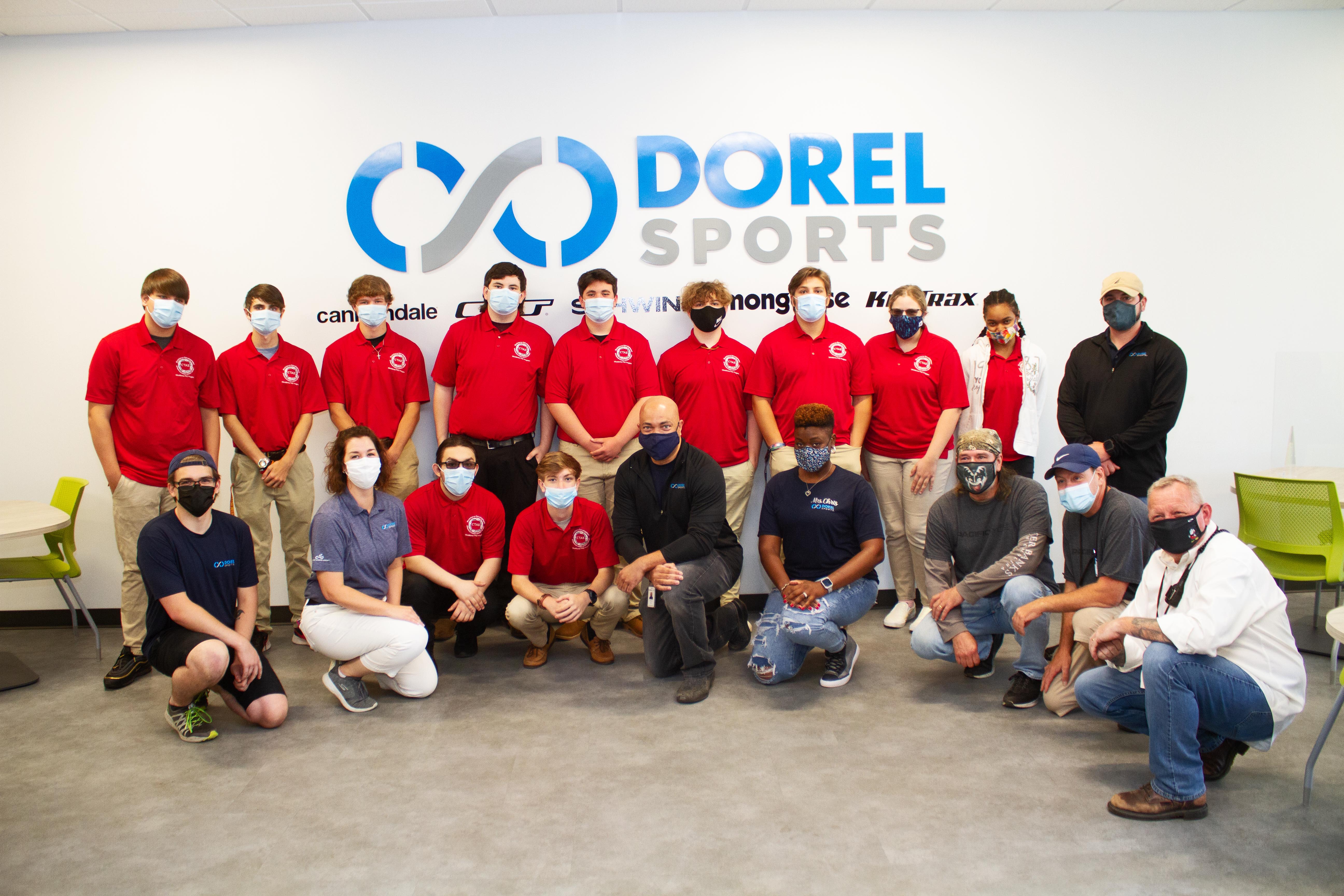 The idea for the Workforce PhD program arose from an advisory committee meeting led by Ashley Kieffer, CEO of the ECCA and Todd Wall, Director of Career, Technical, and Agricultural Education for Effingham County Schools. "We help our graduating seniors with college applications, applying for scholarships and financial aid, and we wanted to provide the same level of support for our students who plan to enter the workforce after graduation," notes Ashley Kieffer. "We really want to work with these students to get them ready for that first job."
The first two sessions of the program were held at the ECCA and were set up to provide an immersive experience demonstrating the importance of soft skills such as teamwork, communication, problem solving, and time management, as well as how to create a monthly personal budget. The sessions also allowed students to further refine their resumes and observe the do's and don'ts of interviewing. "Any opportunity we can take to teach students how to prepare themselves for interview and application processes, follow-up and next steps for employment will give them a huge advantage over others that may not have had exposure to these practices," says Jessica Hood, Director of Economic Development and Existing Industry for the ECIDA.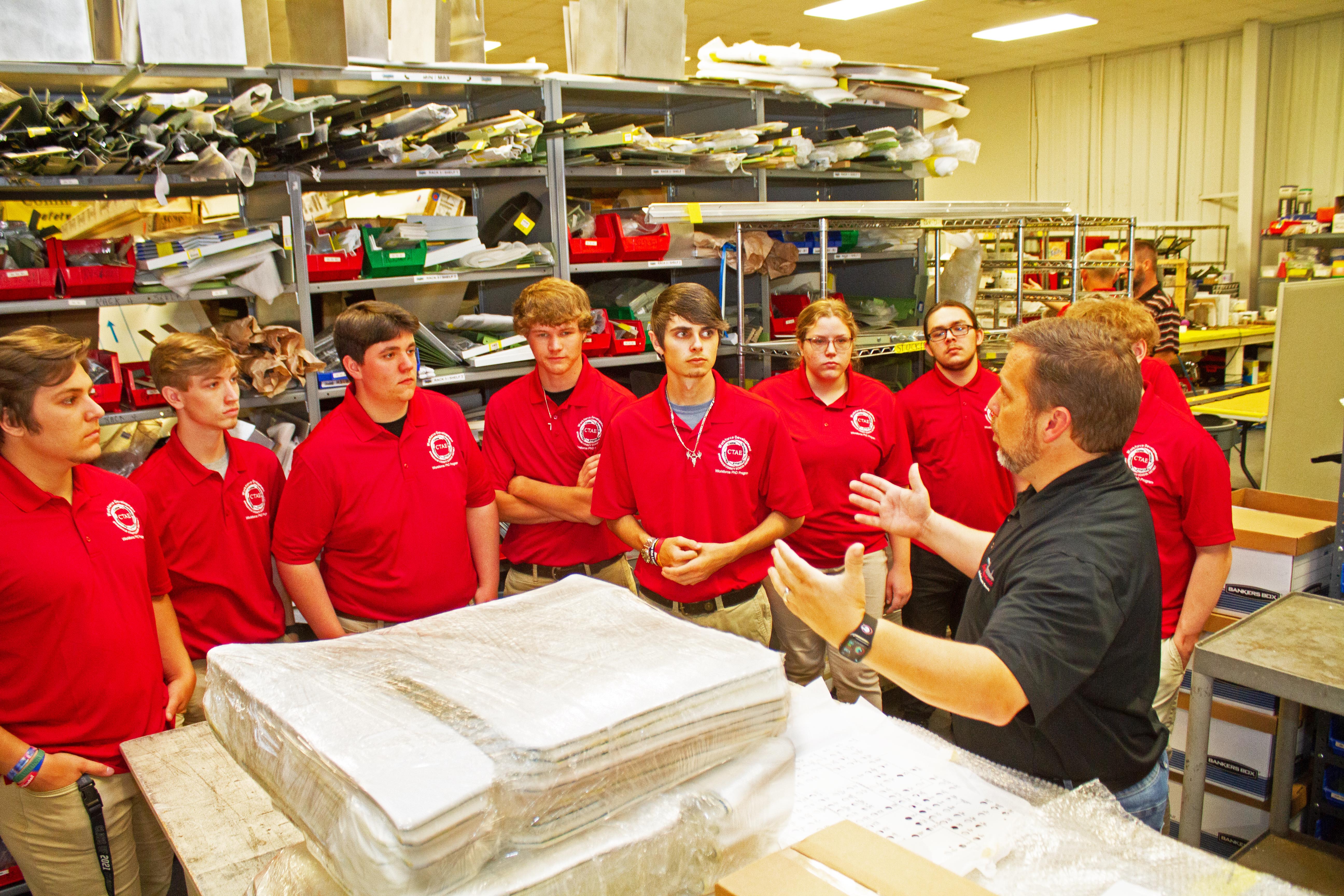 Session 3 provided an overview of Effingham's largest industrial employer, Georgia Pacific, and a tour of local industries A&R Logistics, AeroDynamic Aviation, Dorel Sports (Pacific Cycle), and Edwards Interiors. At least half of the students on the tours said they planned to put in applications with these companies following graduation, and at least one, Joseph Howard of South Effingham High School, actually handed in his application to a company immediately following the visit. He said, "I love family owned businesses, that's where you meet some of the greatest people." Another student, Mya Williams of Effingham County High School, said she learned a lot from the tours, specifically what goes into doing each job. She said, "I liked how there were women in these positions, and it was encouraging to see that."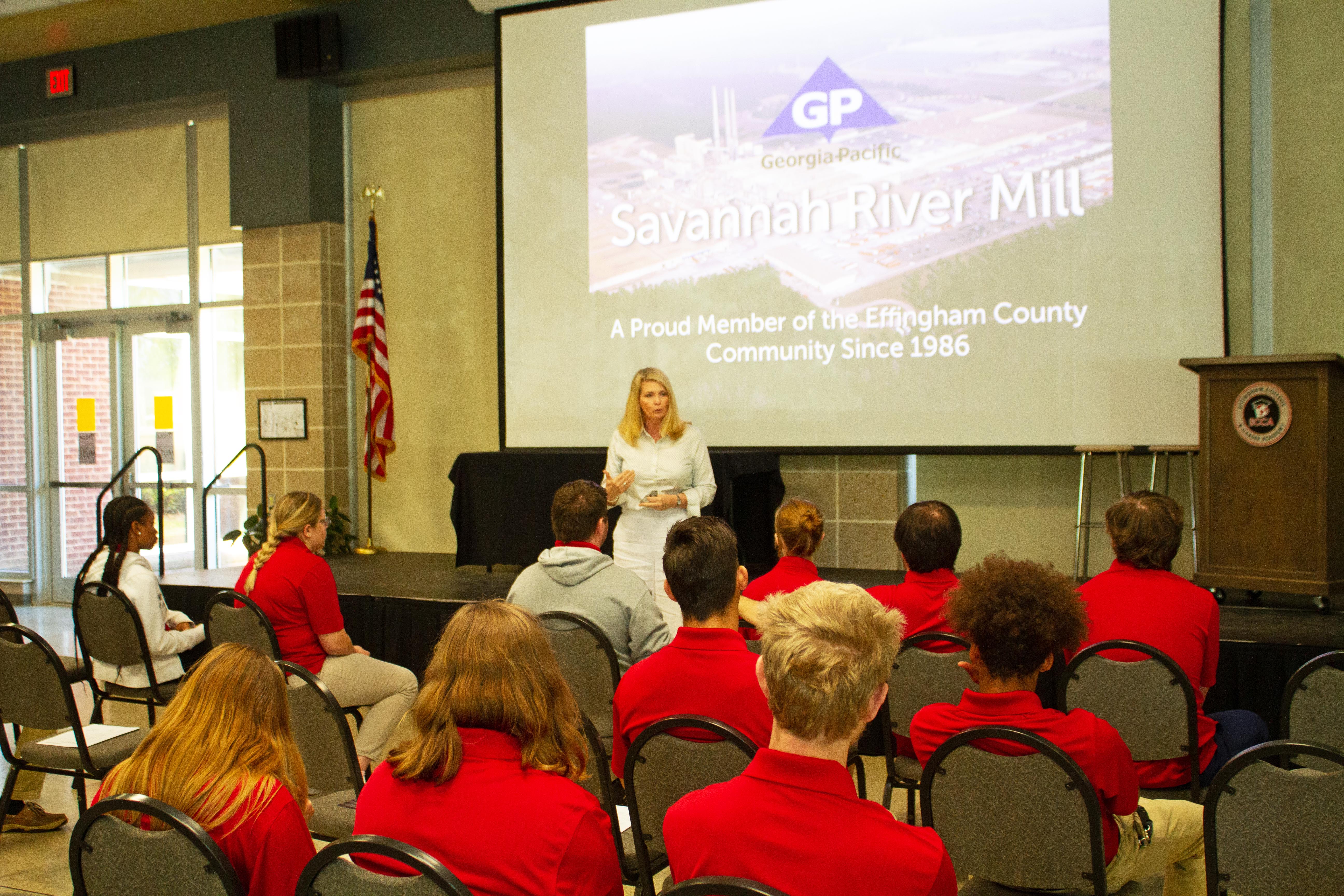 The final session of the Workforce PhD program took place on May 21st and consisted of a job fair for local employers to interact with the students in an official capacity. Employers present included AeroDynamic Aviation, APAC, City of Pooler, Dorel Sports, Georgia Pacific, Gulfstream, Interfor, Lineage Logistics, Shaw Industries, and WorkSource Georgia. "We were really pleased about the overwhelming positive response from our local industries, as well as our graduating seniors' interest in learning more about these employers and job openings," says Todd Wall. "This is definitely a program we will be doing every year, and I think once parents and employers hear about how successful it was, the program will just take off."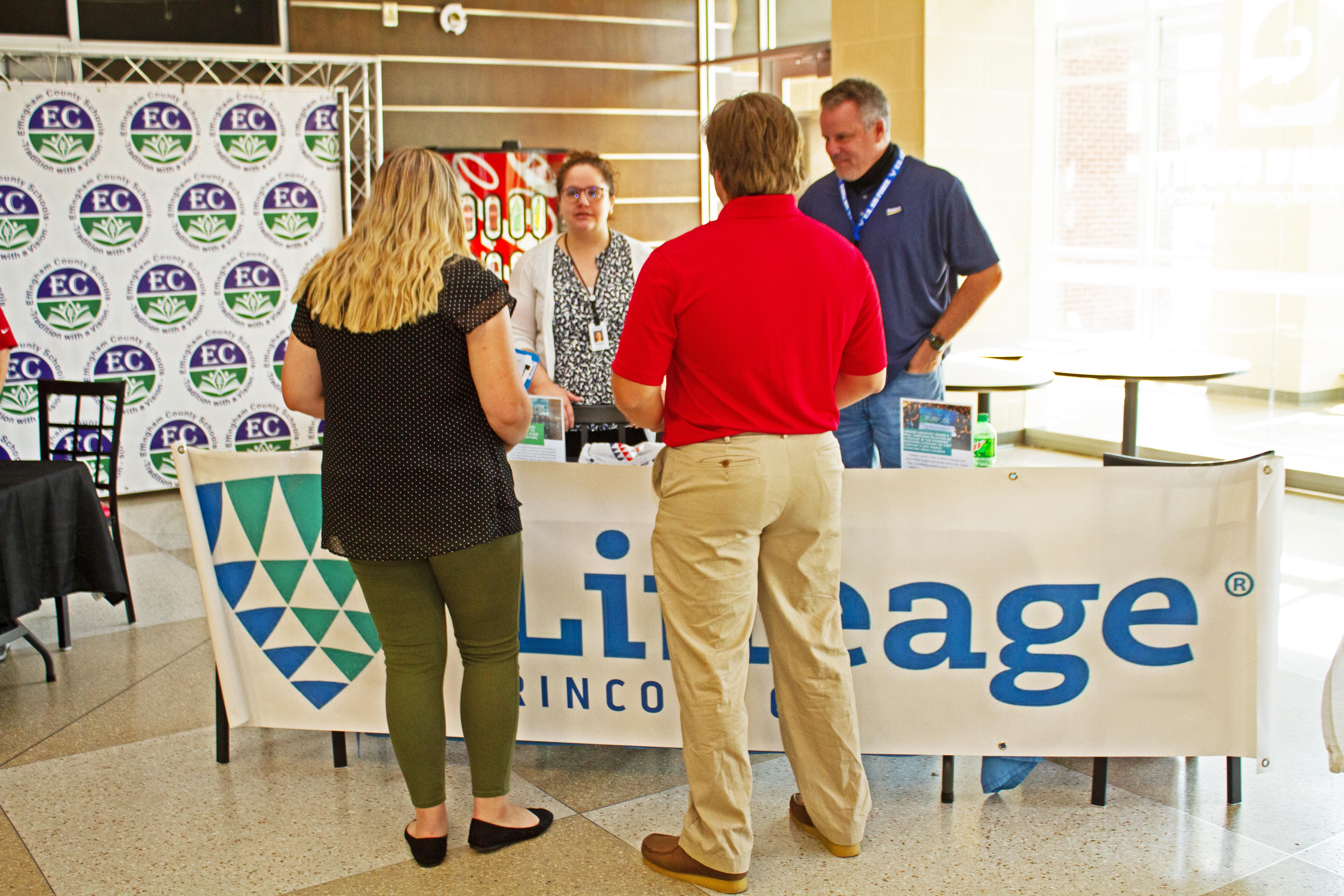 # # #