Effingham College & Career Academy Recognized as Georgia College and Career Academy of the Year for 2022
September 15, 2022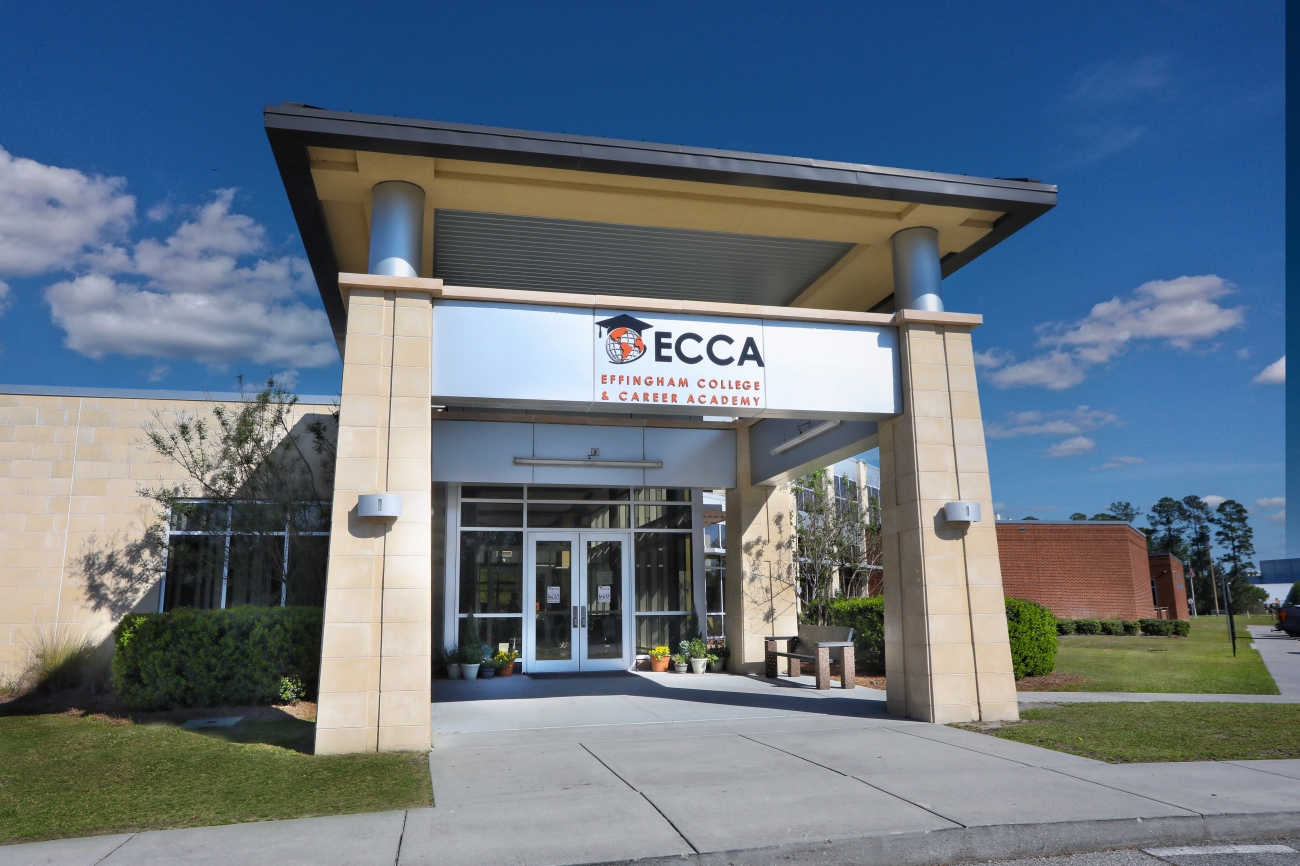 SPRINGFIELD, GA - The Effingham College & Career Academy (ECCA) was named the Georgia College and Career Academy of the Year in September 2022 by Lieutenant Governor Geoff Duncan and the Technical College System of Georgia. This is the second time the school has received this honor since opening its doors in 2010, the first being in 2016 after adding STEM-focused learning programs for 9th and 10th grade students.
In May 2022, ECCA completed the Dr. Joe Harless College and Career Academy Certification, a process that must be completed every five years for any school seeking a Georgia College and Career Academy recognition. They passed with flying colors, receiving ten commendations and no required actions to maintain their status as one of Georgia's top College and Career Academies.
In a meeting recognizing ECCA for its accomplishments, Ben McCumber, Executive Director of Secondary Initiatives/College and Career Academies with the Technical College System of Georgia commended ECCA CEO Todd Wall and his staff on the tremendous work being done for the students and community in Effingham County. He also recognized Effingham County School District Superintendent Dr. Yancy Ford, the Effingham County School Board, and the numerous local businesses and industries who continue to support Effingham County College and Career Academy.
"We are fortunate to have such an amazing resource in our community that prepares students for any path they may take after graduation, whether it be the workforce or further education," says Jessica Hood, Vice President of the Effingham County Industrial Development Authority and board member of ECCA. "This honor is a reflection of the outstanding work done by the faculty and leadership at ECCA and would not be possible without the support of our business community."
ECCA offers programs in agriculture, automotive transportation, computer science and programming, culinary arts, engineering and technology, healthcare science, logistics and STEM. Graduates from ECCA are well-prepared for the area's growing career opportunities in logistics, transportation and manufacturing.
Some other notable initiatives at ECCA include "STEM on Fire," which integrates STEM curriculum into career pathways in fire and rescue, Workforce PhD, a four-session program that prepares seniors for jobs after graduation through soft skills training, personal finance, resume building and tours of some of Effingham County's largest employers and Logistics Education and Pathways (LEAP), a partnership with Georgia Tech that prepares students for careers in the logistics industry.