Effingham Business Owner Talks Automation to Savannah Area Industrial Employers
September 25, 2021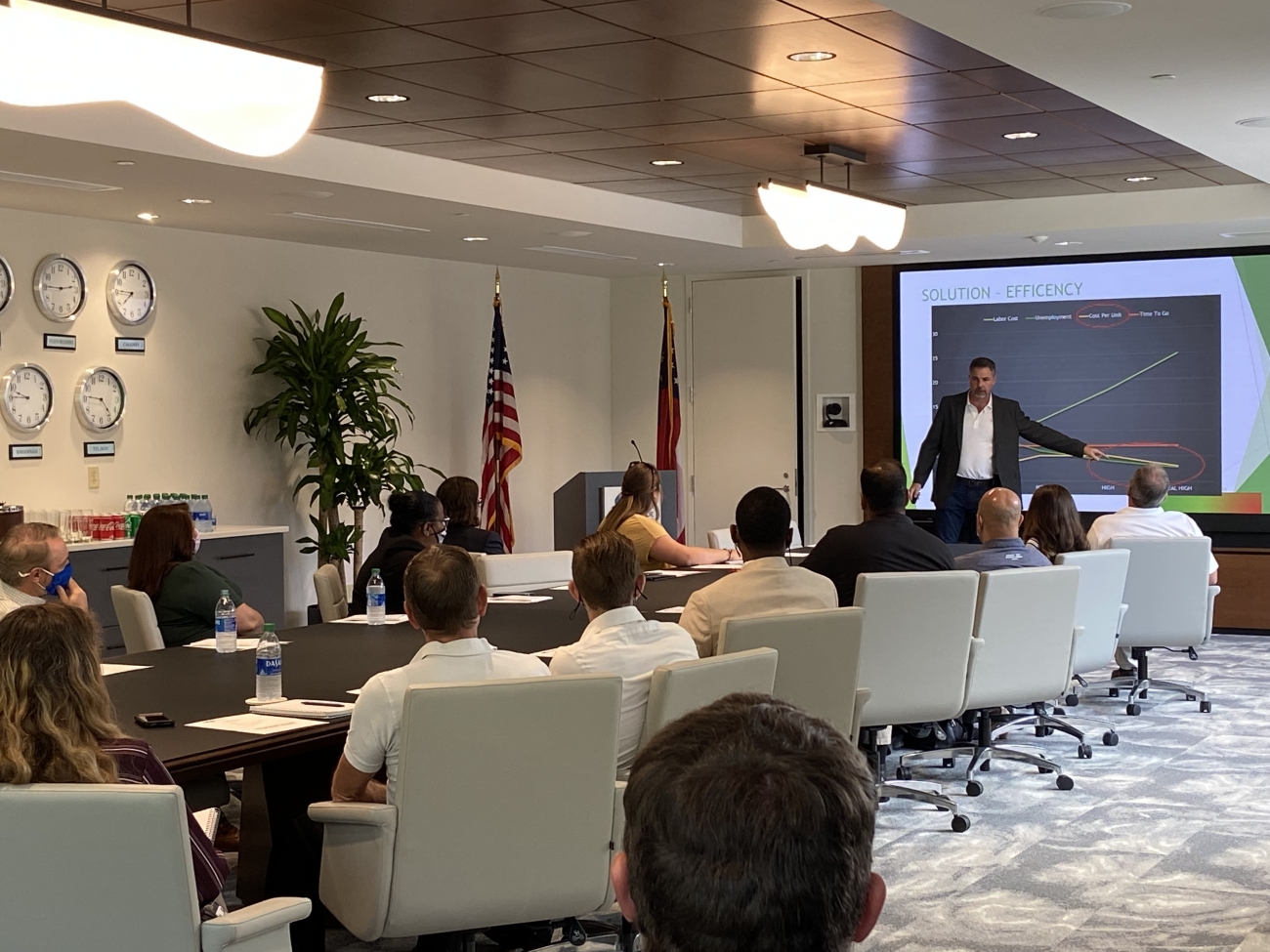 Rob Lanham, founder of Silver Lake Automation in Rincon, GA, shares the importance of automation and robotics with area industrial employers and educators at an event hosted at World Trade Center Savannah last week.
World Trade Center Savannah, in partnership with the Effingham County Industrial Development Authority (ECIDA), hosted a regional educational program where keynote speaker Rob Lanham highlighted the growing need to automate processes in manufacturing and logistics businesses in the Savannah region. "The US lags most other developed countries when it comes to using automation in industrial facilities," Rob states. "Automating a process can be easy and rewarding for both the company and its employees. Why not use robots or automation to complete low-skill, repetitive tasks that your employees don't enjoy doing?"
Representatives from Effingham, Bryan, Bulloch and Chatham counties participated in a roundtable discussion following the presentation, which allowed local economic developers and education partners to gain a better understanding of workforce challenges in their communities. "Employers across the state are feeling the negative impacts of a labor shortage, and our region is no different," says Jessica Hood, Director of Economic Development and Existing Industry for the ECIDA. "We hope this program will be the first of many opportunities for our regional partners to discuss and explore options to alleviate chronic challenges in the labor market."
This program was the first of what will be a series of ongoing conversations between regional economic developers, area industrial employers, and education partners. Todd Wall, CEO of the Effingham College and Career Academy says, "ECCA's curriculum and pathways are directly influenced by the needs of our area businesses. The opportunity to receive feedback from so many of our local employers is invaluable, and I look forward to continuing to strengthen these relationships over the next few months."
Information shared during the program will be used to guide the short and long term workforce development efforts of economic development and workforce partners in Effingham, Bryan, Bulloch and Chatham counties.