ECCA Receives Cognia Certification for STEM Program
May 9, 2023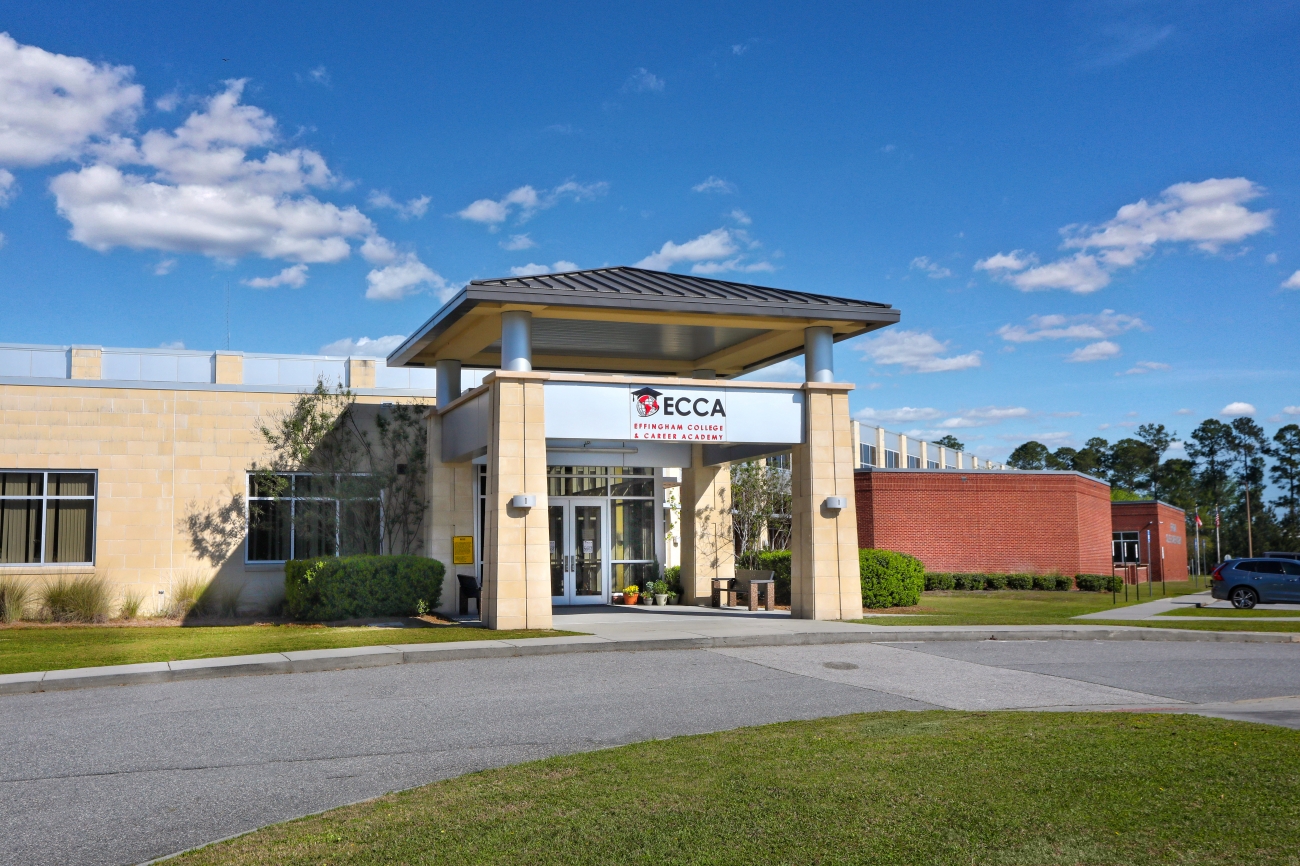 RINCON, Ga. (May 9, 2023) – Effingham College and Career Academy (ECCA) has received STEM Certification from Cognia, a national accrediting organization. This is the second school in Effingham County to receive this certification, as South Effingham Middle School has also earned this accolade.
To receive the certification, ECCA had to compile several years' worth of evidence showing the strength of its STEM programs. Cognia's STEM Certification Standards provide a set of evaluative criteria that form the foundational elements of a high-quality STEM program within a school or system and contain concepts that serve as a roadmap for implementing high-quality STEM practices and processes.
Some of the criteria measured include culture, leadership, engagement and growth. Within these categories there were 10 standards ranking the school on qualities like community partnerships, faculty collaboration and professional development, extracurricular activities and STEM curriculum. The school's administration then presented their evidence to a Cognia evaluator who determined that they met the requirements for certification.
"We are thrilled to receive the Cognia certification for our STEM program," says Dr. Brigid Nesmith, principal of ECCA. "It is the culmination of years of hard work and it conveys to parents and community members that our students are getting a high-quality STEM education that is validated by someone outside of our system."
ECCA has 474 students enrolled in the school's full-day programs and approximately 600 students who come to campus for partial-day Career, Technical and Agricultural Education programs and then return to either South Effingham or Effingham County High School. Some of the STEM-related programs offered include Engineering, Computer Science, Logistics, Healthcare and Agriculture.
Nesmith hopes that even more students will take advantage of the full-day offerings at ECCA's Rincon campus. "Our teachers are doing amazing things in their classrooms and bring in so many community partners to work with the kids," Nesmith says. "We want to raise awareness about the great things we're doing here, and the Cognia certification will help us show the effectiveness of our STEM program."