Americold Breaks Ground on New Facility to Boost Trade Through Port of Savannah
July 23, 2019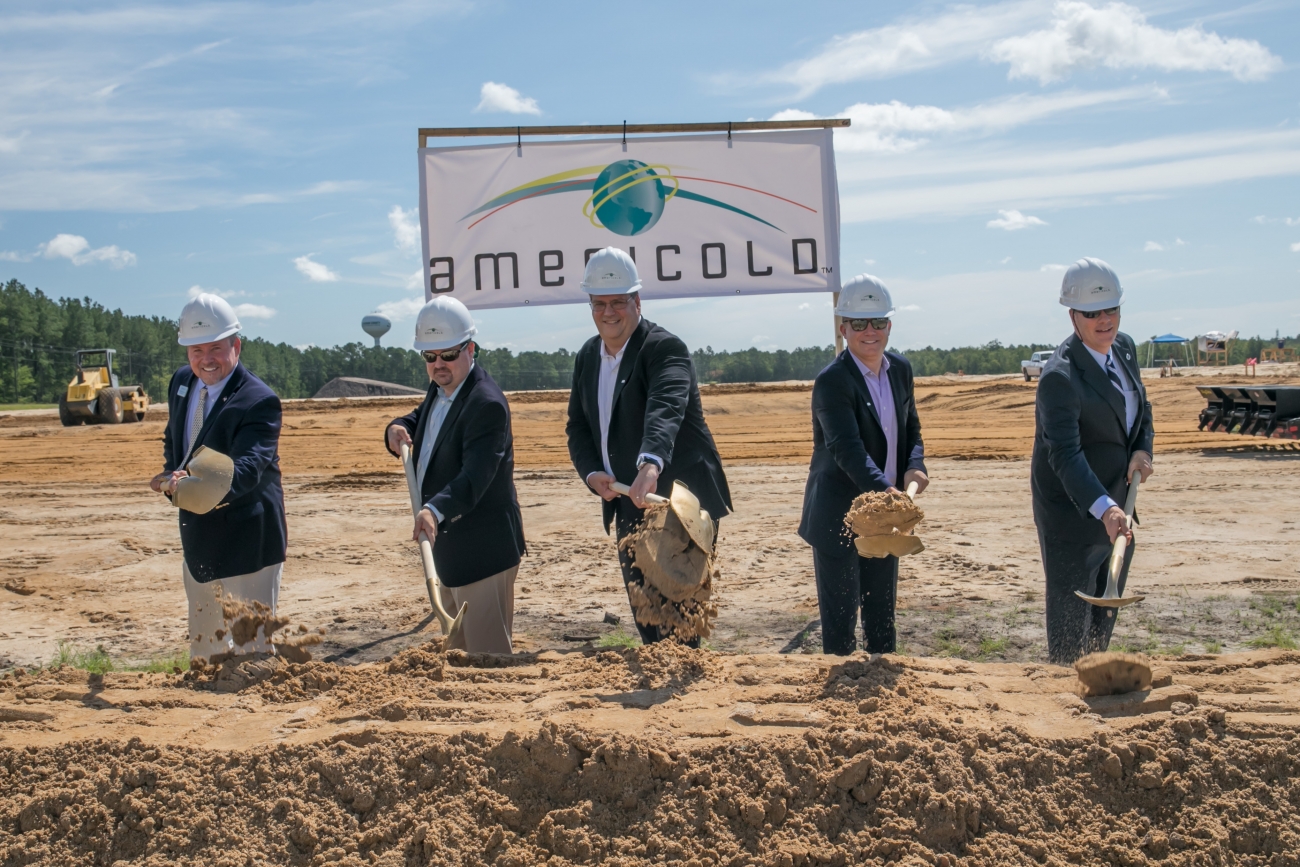 Americold Realty Trust (NYSE: COLD), ("Americold"), the world's largest publicly traded real estate investment trust (REIT) focused on the ownership, operation and development of temperature-controlled infrastructure, today announced it has broken ground on a new 15 million-refrigerated-cubic-foot, state-of-the-art cold storage facility in Savannah, Ga. The new facility, slated for completion by the first quarter of 2020, will offer customers advanced blast freezing capabilities, space and infrastructure to support temperature-controlled containerized trade through the Port of Savannah, GA.
"Americold's expansion in its Savannah, GA campus enhances the regional infrastructure which will provide more efficient distribution channels to market for fresh and frozen food products," said Fred Boehler, President and CEO of Americold. "The new facility will extend the reach of Americold customers' products and attract more opportunities for business growth and expansion in the region."
Americold's campus in Savannah is currently home to one conventional warehouse facility, acquired earlier this year in January from PortFresh Holdings, LLC. Building the new facility on adjacent Americold-owned land will bring an additional 37,000 pallet positions, frozen temperatures, and increased automation capabilities, boosting product handling capacity for Americold's customers. The construction phase of the project has already begun with ground clearing.
"The Georgia Ports Authority has invested steadily to develop the nation's most extensive on-dock refrigerated cargo infrastructure," said Griff Lynch, GPA executive director. "Americold's entry into the market perfectly complements our efforts to support Georgia's poultry exports. The company's PortFresh operation also provides a new, cost-effective option for serving chilled produce demands across the U.S. Southeast."
Americold will hire up to 79 associates in full and part-time positions to support its customers from the new facility.
About Americold
Americold is the world's largest owner and operator of temperature-controlled, integrated infrastructure. Based in Atlanta, Georgia, Americold owns and operates 179 temperature-controlled warehouses, with over 1 billion cubic feet of storage, in the United States, Australia, New Zealand, Canada, and Argentina. Americold's facilities are an integral component of the supply chain connecting food producers, processors, distributors and retailers to consumers. Visit www.americold.com for more information.

###