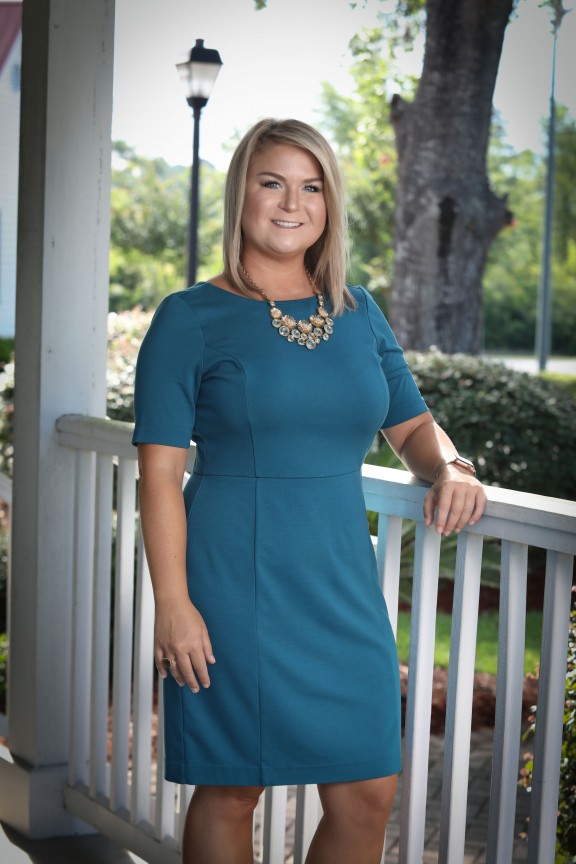 Jessica Hood
Vice President
(D) 912.392.3050
.(JavaScript must be enabled to view this email address)
LinkedIn link
Vice President, Jessica Hood, specializes in business attraction and business retention for the Effingham County Industrial Authority (ECIDA). Her focus includes promoting the organization and community to external audiences, coordinating and executing client visits and correspondences, and serving as the organization's point of contact for both existing industries and potential industrial clients.
Jessica is a cum laude graduate of Georgia Southern University with a Bachelor of Business Administration in Economics and a minor in regional development. She also earned her Masters in Business Administration from the Parker School of Business at Georgia Southern University. Jessica began her career in economic development at the Liberty County Development Authority, where she served as project manager for nearly five years. Prior to rejoining the LCDA as the Director of Business Development, Jessica worked on the business development team at the Savannah Economic Development Authority for over a year, and most recently served as the Executive Director at the Development Authority of Burke County.
Jessica is actively involved on the board of the Georgia Economic Developers Association, as well as Leadership Southeast Georgia. She is a graduate of the Georgia Academy for Economic Development, Leadership Liberty, Leadership Burke, Leadership Effingham, and Leadership Southeast Georgia. Jessica is also an Economic Development Finance Professional as designated by the National Development Council, and a Certified Economic Developer as designated by the International Economic Development Council. Jessica was honored as one of Effingham Living's 20 under 40 in 2021 and 2022, and was named to Georgia Southern University's 40 under 40 list in 2022.